Part of a very fun 2D Smash-em-all game, I made an array of doodle style characters. The protagonist keyboard wielding character features 4 different animations including idle animation (above) and 2 attack animations (below)
The game also included enemy AI, I animated them in the same goofy doodle style and the enemy array features 4 different enemy types, tank (above), Joe, Chemist and McEmployee (Below L to R).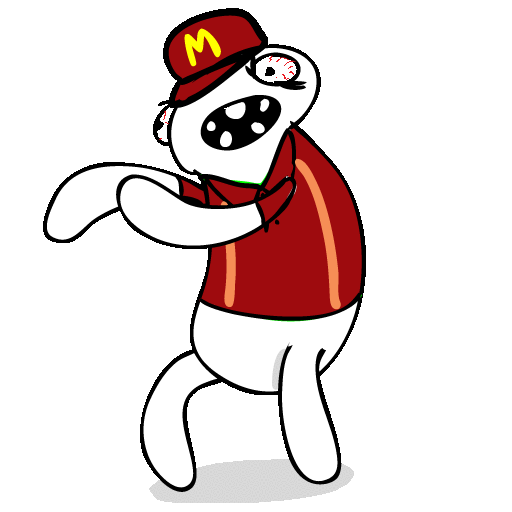 Software Used: Toon Boom Harmony 8
Downloads:
Sprite Pack not available for download yet
​
A simpler yet addicting arcade stacking game 'Porter was alone' demanded minimalist vector sprites.
​
I created a multitude of luggage sprites which were instantiated randomly and a player 'porter' sprite which acted as the balancing platform.
​
Downloads: